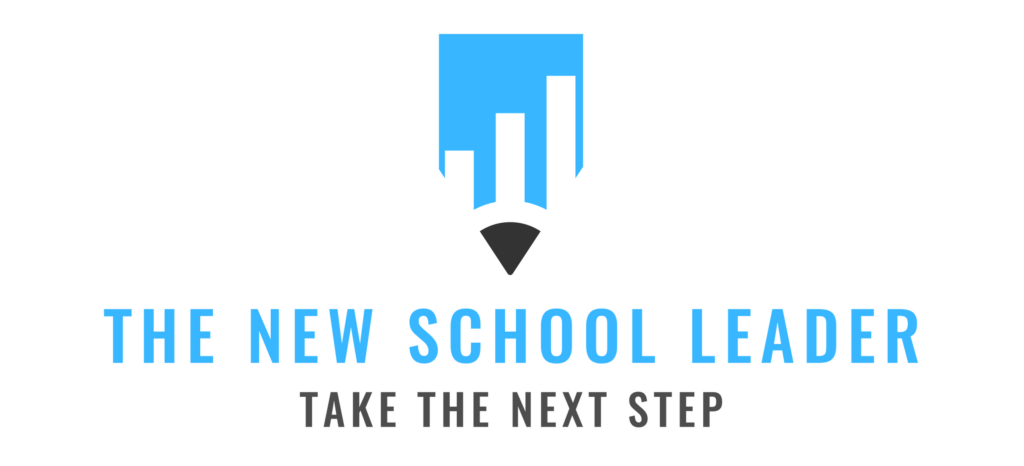 How do you move your campus forward in the work of ensuring high levels of learning for all students?
Start here:
Be crystal clear when it comes to expectations. Everyone has to know what the mission is and how to achieve it.
Take every opportunity to publicly celebrate positive, forward steps toward school improvement. What gets celebrated gets repeated.
If you can do these two things, you are well on your way to creating something special.
Now let's get started.
The Good Stuff
If you are in a new role this year, you likely took over for someone else, and whether they were effective or not, someone on your team thought highly of them. You better be strategic in your messaging.
2. Addressing the teacher shortage
We have to be proactive in addressing the teacher shortage moving forward. As school leaders, we have to set our teachers up for success, and we have to find ways to encourage them to stay.
3. You can't tell them what to do
In this 3-part series, Kelsey explores Jim Knight's "Partnership Principles." This is a must-read for any instructional coach.
On The Move…
We do not have any new jobs to share, but we do have one piece of big news that has occurred since our last newsletter.
Our very own Lute Croy will henceforth be known as Dr. Croy! We are so proud of him and the work he has put into making this dream a reality. We commend him on his grit and determination to see this through and know he is bound for even greater success in the years to come. Congratulations, Lute!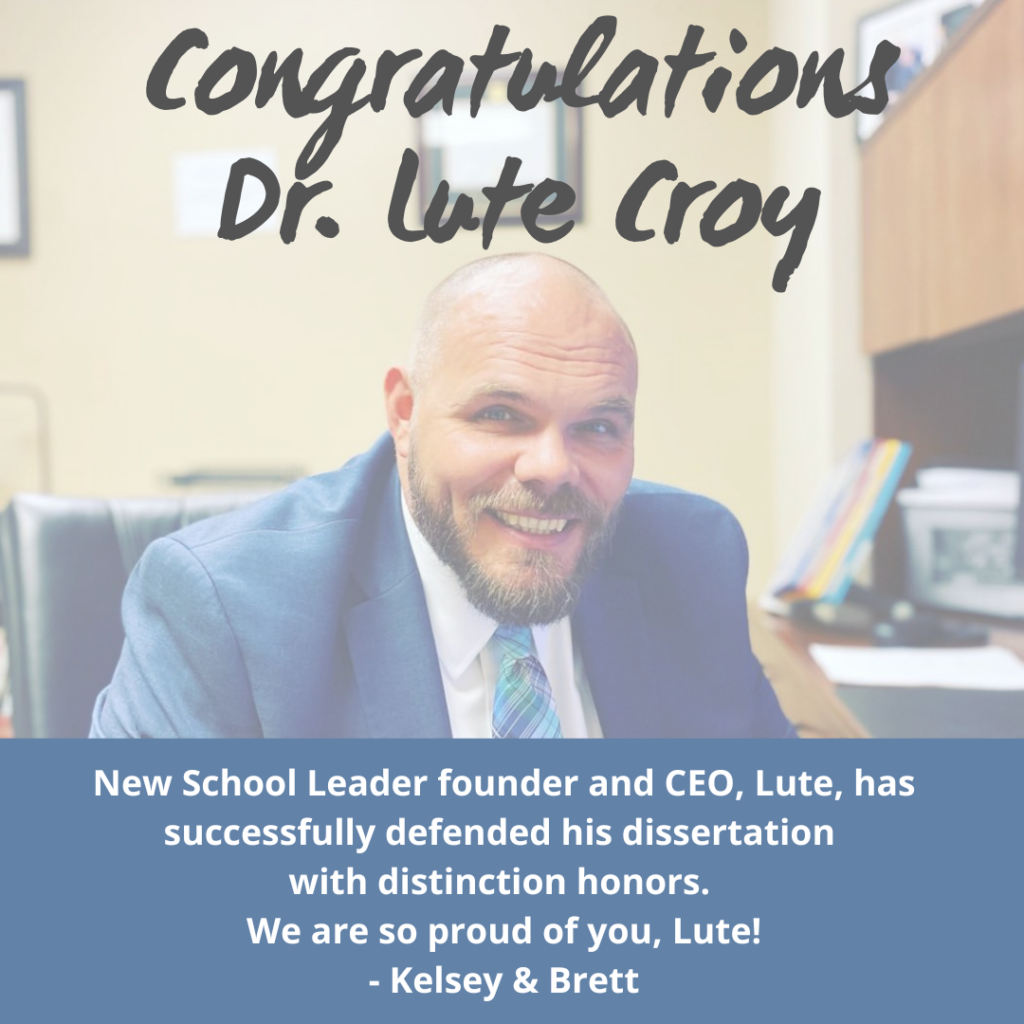 We want to celebrate your successes with the rest of our community. Just let us know about your new role by contacting us here or tagging us on social media, and we will be sure to recognize you in the next newsletter.
Meanwhile, On Twitter…
Students will learn more & have more success in an environment in which all educators believe that the students can all learn at high levels.

Do the people in your building believe ALL students can learn at high levels?

Are you creating a culture that fosters this belief?

— The New School Leader (@New_School2020) September 14, 2022
"Do not equate writing a mission statement with establishing shared purpose for your achool. Shared purpose is ultimately revealed by WHAT YOU DO."
– Rick Dufour

— The New School Leader (@New_School2020) September 16, 2022
What's The Team Reading?
Kelsey is reading "Multipliers" by Liz Wiseman
I am off and running in my doctoral program with 6 classes to go before dissertation writing starts. For one of my classes, the professor is asking us to read Multipliers by Liz Wiseman. My biggest takeaway so far is being self-reflective to analyze if I am being a multiplier or a diminisher. A multiplier is someone who sees the value and worth in their teammates, provides learning opportunities, and genuinely believes in their people. A diminisher is someone who tries to build an empire around them with the motivation of propping themselves up on a pedestal. Diminishers have to be the smartest person in the room; multipliers do not. This week, take a moment to reflect on whether you are a multiplier or a diminished.
Brett is reading "Trust and Inspire" by Stephen Covey
I am currently reading Trust and Inspire: How Truly Great Leaders Unleash Greatness in Others by Stephen Covey as a book study this year with our district leadership team. Chapters 1 and 2 address the changing world and our unwillingness to change our leadership style. Covey introduces the trust and inspire leadership ideals while contrasting that with the command and control leadership style that most of us are accustomed to. He points out that many times our question of why people aren't motivated should be replaced with, "how can I better inspire those who lead?" The book is engaging so far and provides quite a bit of reflection opportunities. I will continue to update you on our progress in the coming weeks as I work through it with our team.
Lute is reading "The Power of Regret" by Daniel Pink
I've been a big Dan Pink fan ever since I read "Drive" almost 10 or 11 years ago. He just has a great way of combining sound research with vivid stories that illustrate the concepts he writes about. It has been really interesting to learn more about the ways that regret can actually benefit us. The book also flies in the face of the "no regrets" mantra. It's definitely worth a read.
Final Thought
Now that we are all back in school, it is time to set some goals for the year.
If you are a new administrator, think about ways in which you can serve your teachers. How can you support their learning and their growth? How can you find ways to give them more time? How can you create an environment that encourages them to stay?
If you are hoping to move into your first administrative role this spring, you should be thinking about ways to set yourself up for success. Who are you talking to? What are you reading? How are you preparing for the upcoming interview season?
We want to help, and we will have some exciting learning opportunities coming up in the future
Make sure you are subscribed to the New School Leader newsletter, so you don't miss them.